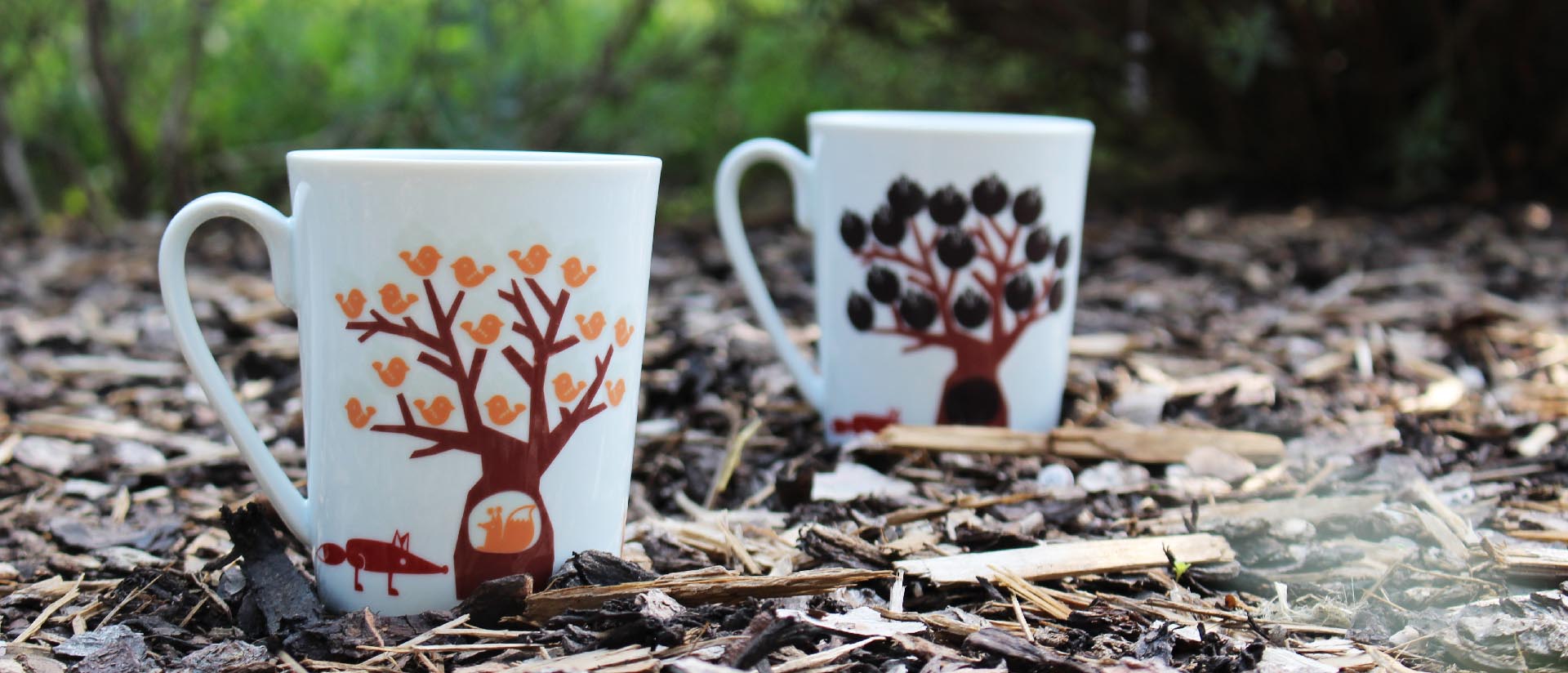 The design brand Moringa was established by the Hungarian designer Réka Molnár in 2011. Réka graduated as a textile designer at Moholy-Nagy University of Art and Design in Budapest. She got in touch with pattern design at a Finnish scholarship in Helsinki. In Finland she took ability of purpose orientated pattern designing. Her graphics combine the exciting forms of nature with vibrant multi-shade colours.
The origin of her nicely proportioned design mostly comes from nature. A pattern created by Réka has more content than decorative purpose. As she takes care of psychical effects of colours applied at home textiles just as creates short stories with usage of thermochromic paint at mugs.
Réka creates home textiles and heat sensitive colour changing mugs for Moringa.